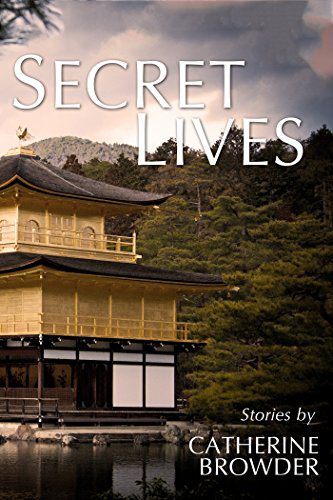 Browder's second collection is characterized by the striking range of narrative voices she brings forth: from a Colombian/Iranian couple in Kansas City, a bilingual Latina social worker, an immigrant Russian-Jewish chemical engineer, to an observant nun in Mexico City, to an American woman living in Japan.
In "Silver Maple," a sheriff's wife is jailed for threatening a city work crew preparing to cut down her beloved maple; in "Pizza Man," a Ukrainian émigré learns the hard way about the perils of his new delivery job; in "Fusuda, the Archer," a tall blonde American woman married to a Japanese businessman has apprenticed herself to a traditional archer; and in "Amnesty," a Mexican-American social worker is unable to maintain distance from two young Mexican brothers seeking asylum. Although the worlds of these characters are myriad, their desire to find a home, and to belong, places them all on common ground.

"Catherine Browder take us to the heart of so many convincing characters with such disparate lives that she seems to me to be a half writer, a half magician. These are beautiful stories. Secret Lives is a real achievement."
—Ann Patchett, author of The Dutch House, Bel Canto
"In understated and beautifully wrought prose, Catherine Browder reveals the secret lives of an impressive variety of characters. Most are in some way displaced and misunderstood, yet Browder understands them all and, in this generous book, gives them a home."
—Roderick Townley, author of The Great Good Thing Trilogy
"Catherine Browder is a gifted writer with a good eye and ear. She has looked and listened and brought these disparate, sometimes desperate lives into importance. They make up a memorable community."
—Hilary Masters, author of Home is the Exile and Last Stands: Notes from Memory
Available: Dzanc Books (Dzanc rEprints); Amazon Kindle and Barnes & Noble e-Book Edition; Amazon (hardcover).